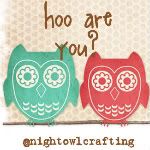 Here are this week's question?
1.What was your favorite meal growing up?
My favorite meal growing up would have to be my Mom's awesome Taco soup, which I now make in my very own home! It is my go to meal during the Fall and the cold winter months!
2. What's your favorite month? My favorite month would have to be July! It is my birth month plus it is summertime and it is warm weather!
3. What store is most represented in your wardrobe? A majority of clothes that are in my closet are from New York and Company (Lerner). I used to shop there all the time so alot of my clothes are from there but now I mainly shop at Cato, Maurices, and Rue 21 because they are closer to my house! LOL
4. How many times do you go to the movie theater each month/year?
I usually go to the movie theater about once a month or every 2 months...I don't usually go unless there is something I want to see really bad such as the Twilight Saga :) I mainly watch all of my movies through Netflix!
5. Fill in the blank- I've never been able to KNIT...I have wanted to learn so bad and I've tried before but it is so confusing to me! I think it would be fun to make beautiful scarfs and cute little hats but I just can't grasp how to do it :(