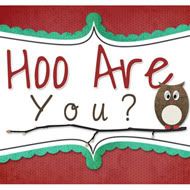 1.
Do you decorate for the 4th of July?
I usually do somewhat...I don't have alot of decorations but I plan to get more this year!
2.
Do you you buy fireworks for the 4th of July?
I don't ever buy fireworks but I've been with people who have...
3.
How do you celebrate the 4th of July?
We usually go with my family to the lake around the 4th and spend the weekend. We usually go outside down by the water and watch the fireworks display. But this year we will be at my sister-in-law's house in Alabama, so we will either go to a neighbor's house, or if they are in a burn ban, (which they might) we might just go to a show there in town!
4.
Do you have a family member that is serving our country?
I don't currently have family members serving but my Dad did back in Vietnam...he was in the army.
5.
Do you dress in red, white, or blue on the fourth?
Sometimes...I usually try to! I usually just go to Old Navy and get one of their 4th of July t-shirts and wear it!