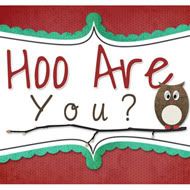 1. Do you sleep with the tv or music on? I always fall asleep with my tv set on a sleep timer. I like to have a little noise when I fall asleep!
2. What is your favorite technology device that you own? My favorite technology device that I own is my laptop. I don't think I could live without it ;) Ok, maybe I could! LOL
3. Do you shop the ads for groceries? Not yet...last week I attended a coupon workshop at my church to learn how to use coupons so I am starting to get into all of that! I am pretty excited about it!
4. What are you favorite pair of shoes? During the summer my favorite pair of shoes would be my flip flops but during the winter I have a pair of boots that my hubby gave me that I absolutely love!
5. Have you done any fun fall activities yet? Yes I have! I went to my town's local Fall Festival a couple weeks ago, and I just went to another local fair yesterday...I have plans for more activities coming up soon!