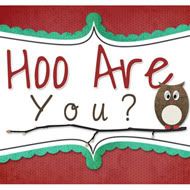 These questions all relate to school!
Here are this week's questions!
1. Do you prefer to use a regular pencil or mechanical pencil?
2. What is your favorite color in the crayon box?
3. Bottled glue or glue stick?
4. Calculator or do it in your head?
If it is easy math I will do it in my head, if it is hard then...
5.Favorite subject while in High School?
Have a beautiful day!
Love,
Ruthie